---
The lake our cottage is on is Lac Pemichangan, an Algonquin word for "clear water".  It is near Gracefield, Quebec, about 90 minutes north of Ottawa in the Gatineau Hills.  The lake is 5 miles long end to end at its longest point, but if you were to stretch out the meandering shoreline it would be 61 miles.  The myriad bays, islands and lobes of the lake ensure that at no time do you ever feel far from land, or from privacy.  The water is pristine and clear.  Very few lakes are like this any more.  The majority of the shoreline is still undeveloped, and in its raw, natural state.  There is great fishing, with Northern Pike, Lake Trout, Bass, and variety of others.  The Lake Trout especially love the clean water.
---
This view is from an island that is about a 20 minute easy canoe from our cottage.
---

Watch out for cross traffic when in the boat.
---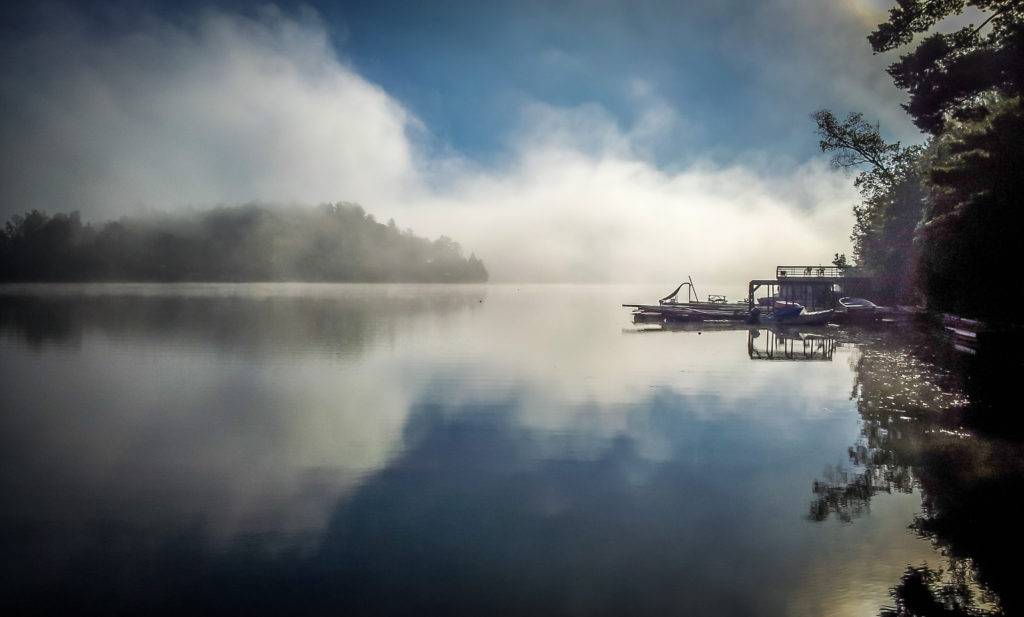 The best time to beat the traffic is early in the morning.
---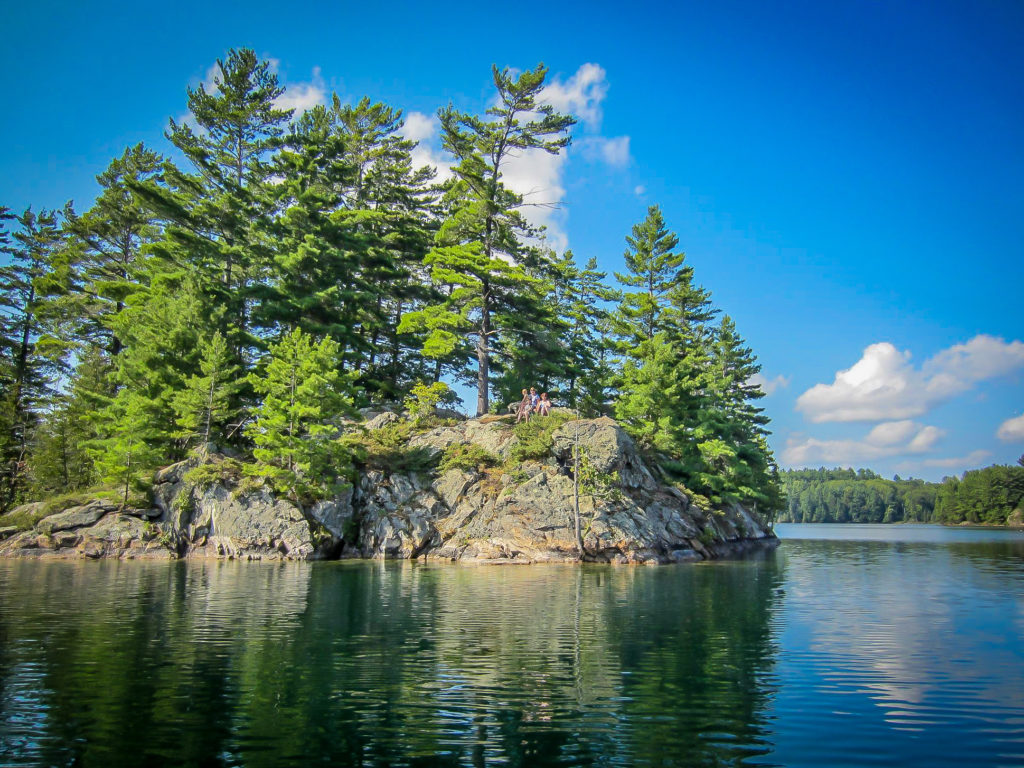 The lake has a number islands that are fun to explore, like this one.
---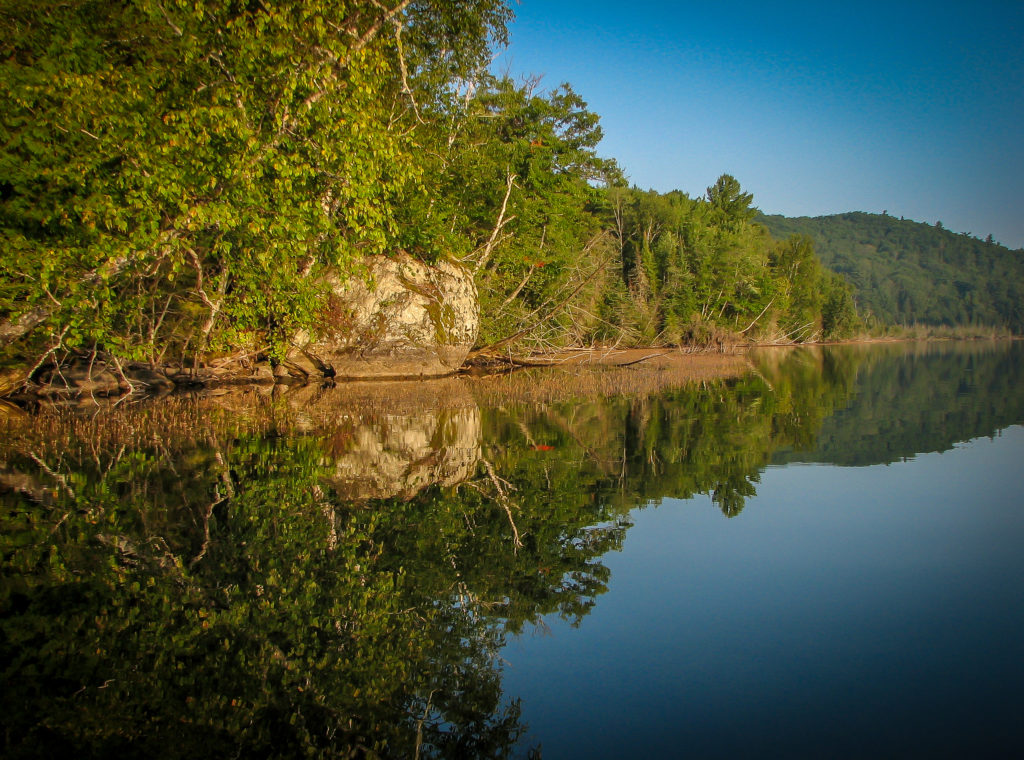 There are plenty of secret bays and inlets.
---