There are four bedrooms, with lots of light and air.
---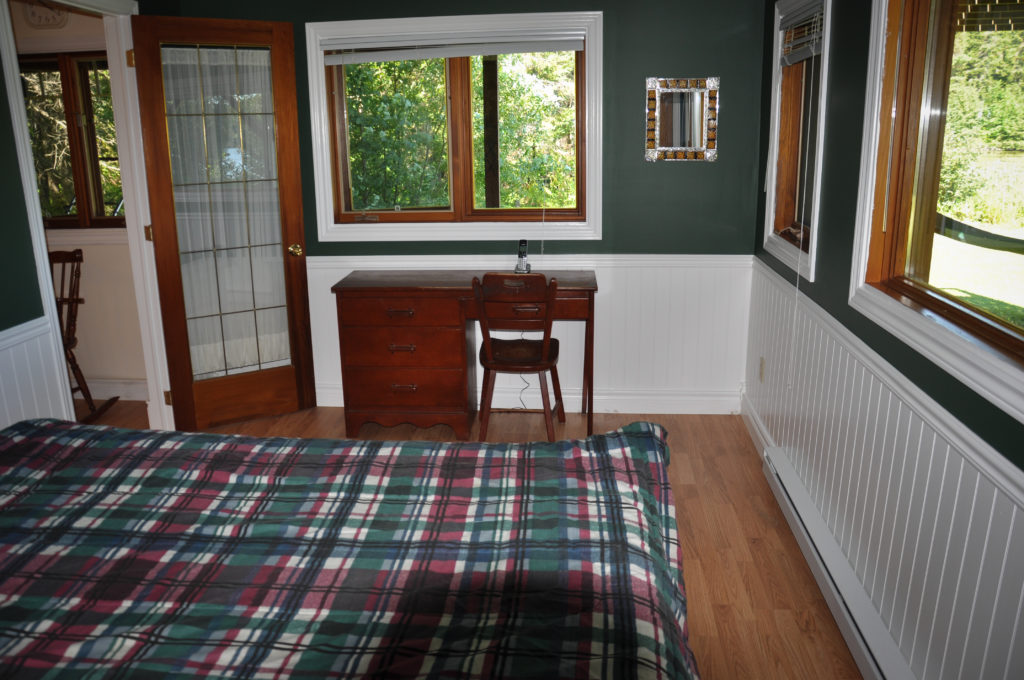 The master bedroom has a queen bed and looks out on the lake on two sides.
---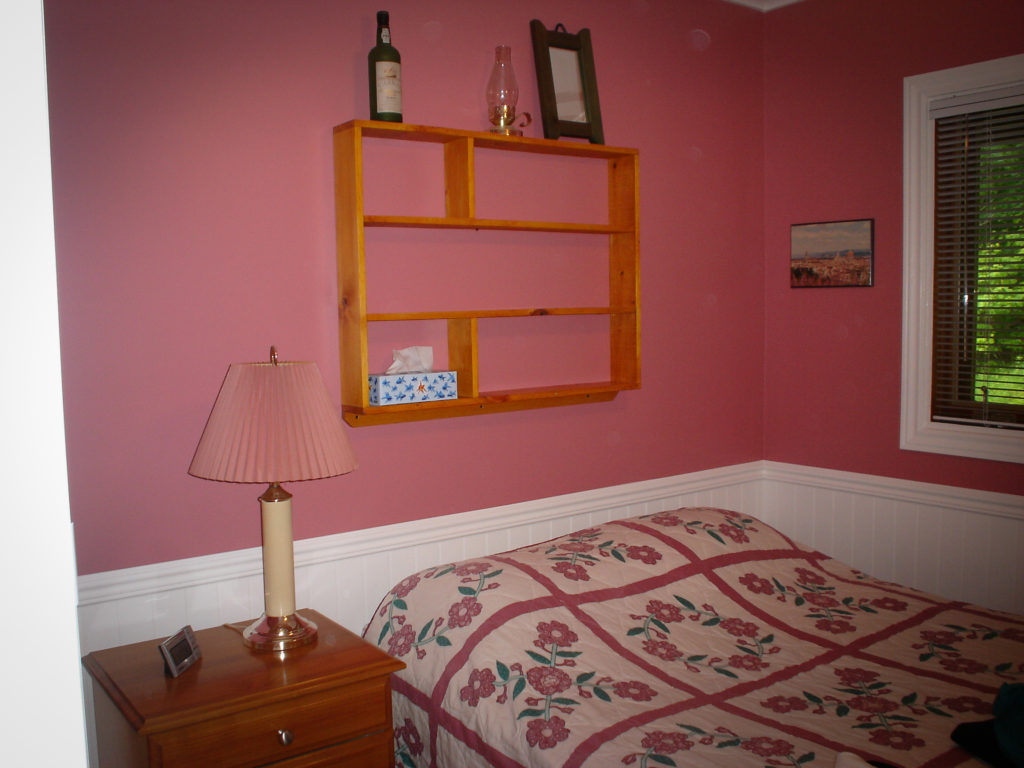 Across the hall from the master bedroom, this one has a queen bed in it (double is shown in the photo) and windows along two walls.
---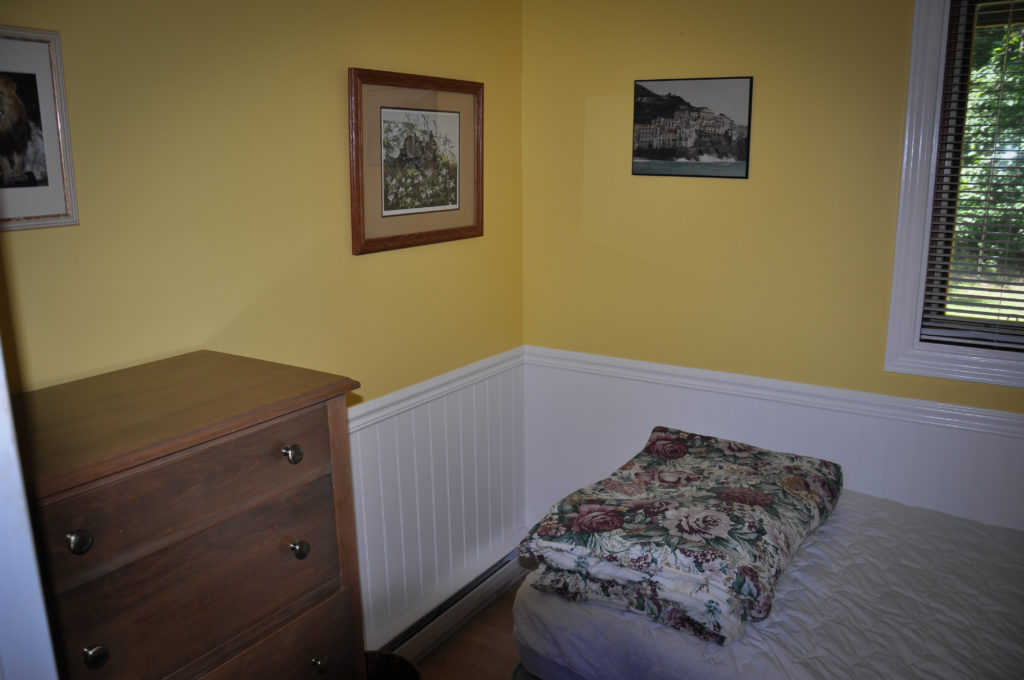 The smallest bedroom, this one has a single bed in it.
---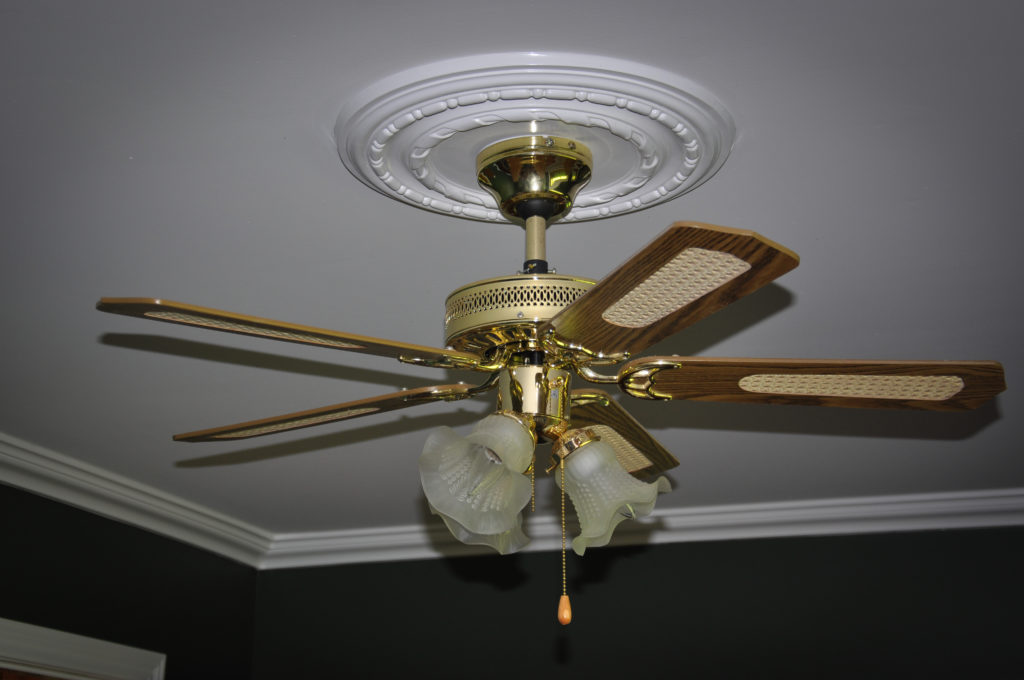 All the rooms have ceiling fans, most of them with remote controls.
---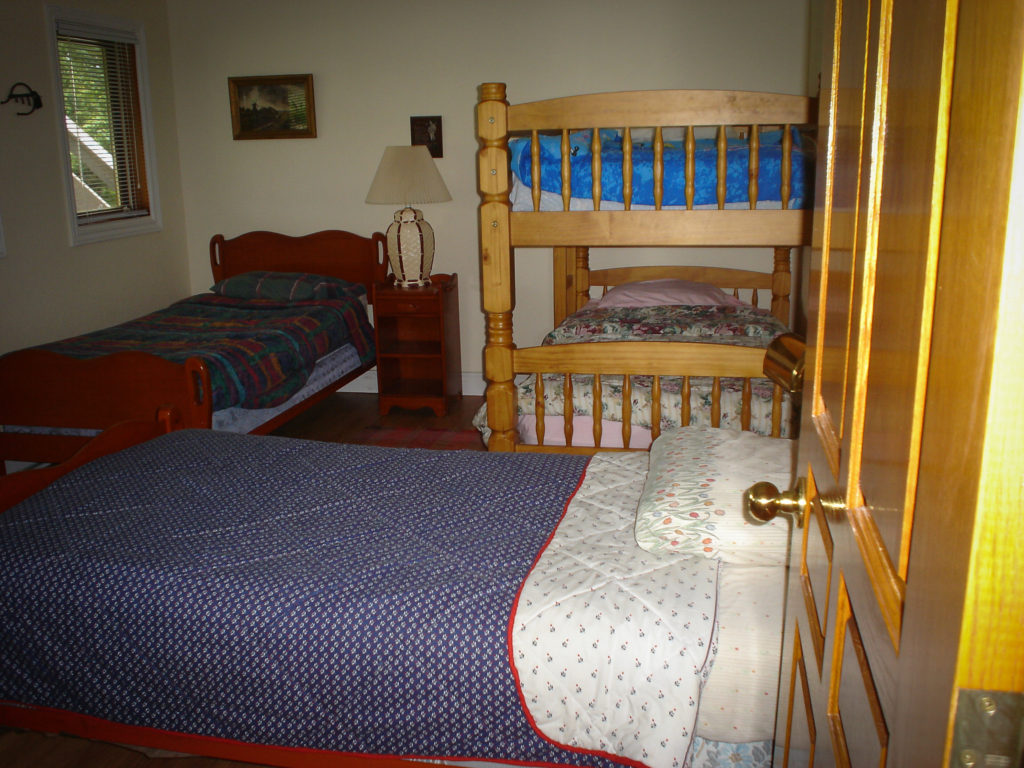 This room has a double bed, a single, and a set of full-size bunks.  It looks out onto the lake.
---