The kitchen is large, open and great for multiple people working on things at the same time.
---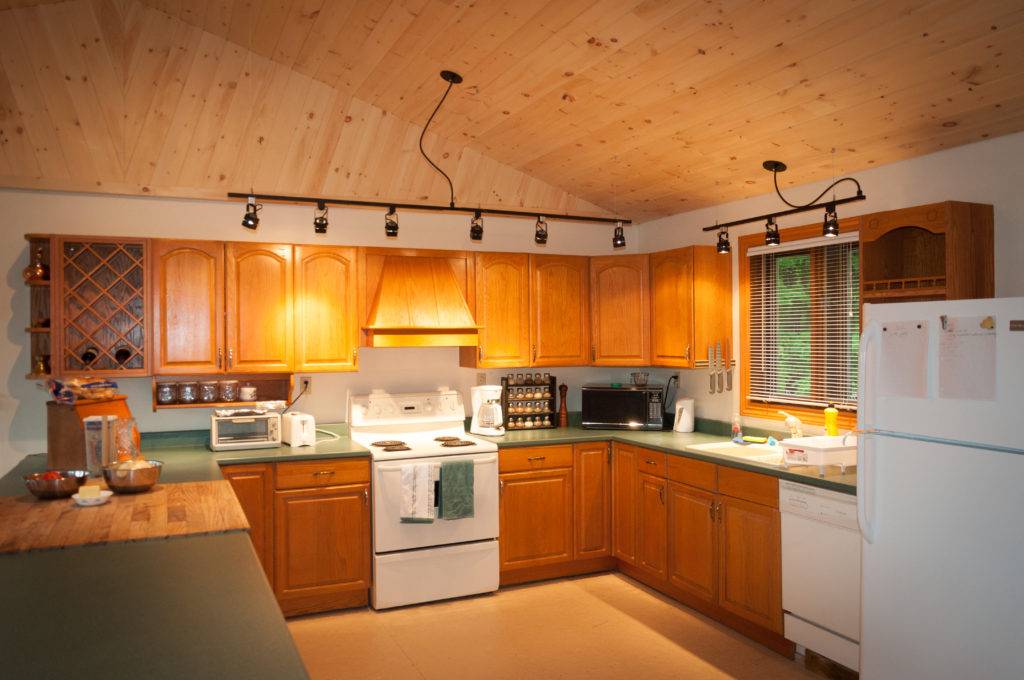 The kitchen has a dishwasher, microwave, fridge, stove, oven, and (not visible from this angle) a small chest freezer for overflow.  It also has the usual small appliances, and lots of good quality cookware and knives.
---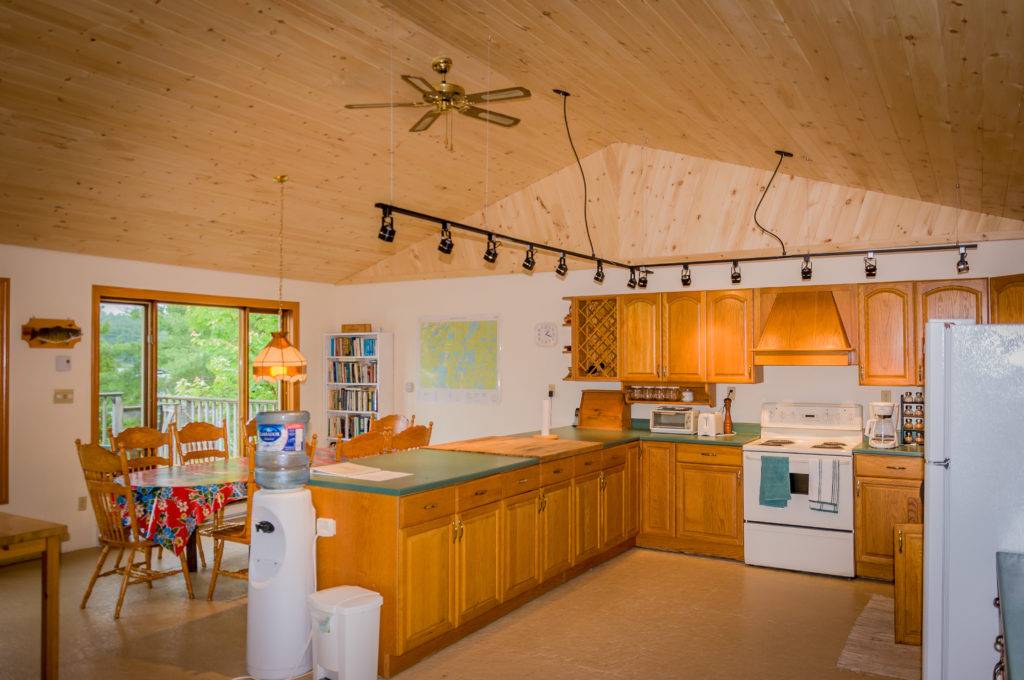 One of the handiest features is a 3′ by 3′ hardwood cutting board built right into the counter.  People can chop on both sides at the same time.  The dining room and kitchen make up one end of the cottage.
---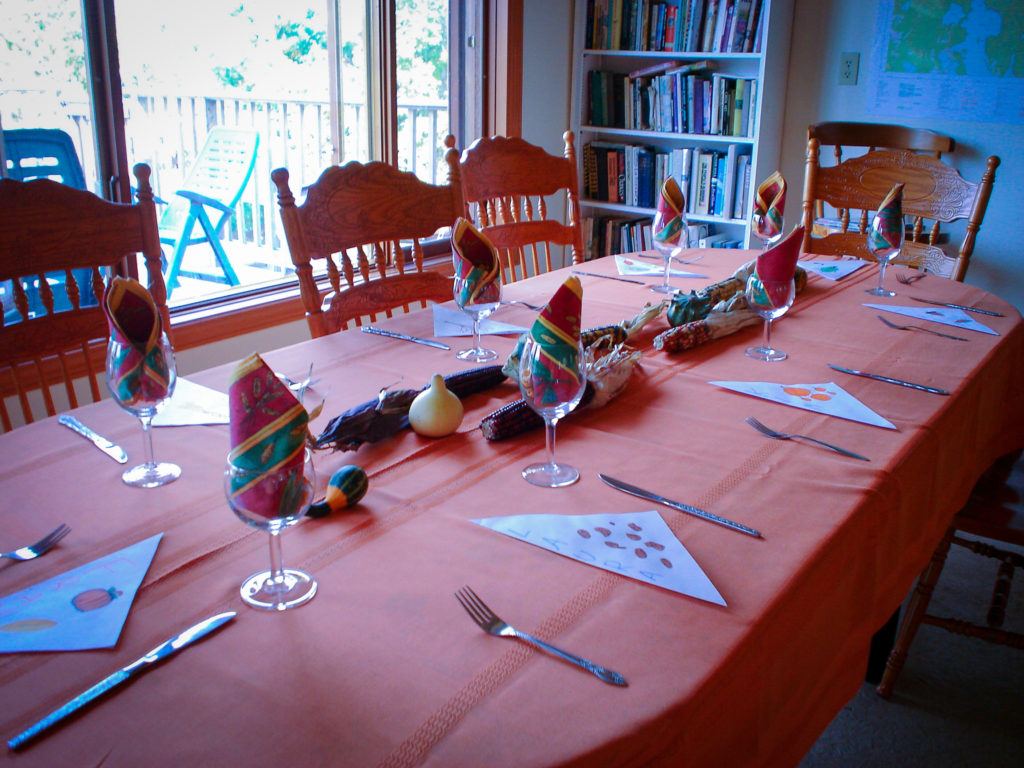 The dining room table is large enough to seat 10 people comfortably, and there is a similar sized table in the screened in porch.
---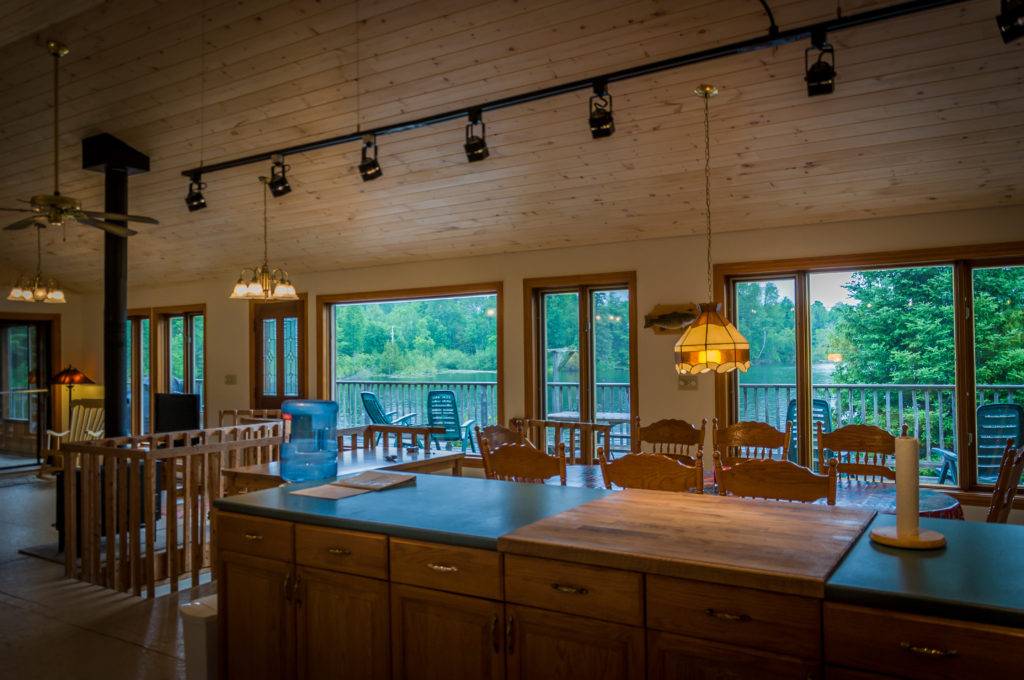 The cottage has lots of windows, and the kitchen and dining room look out over the lake.
---